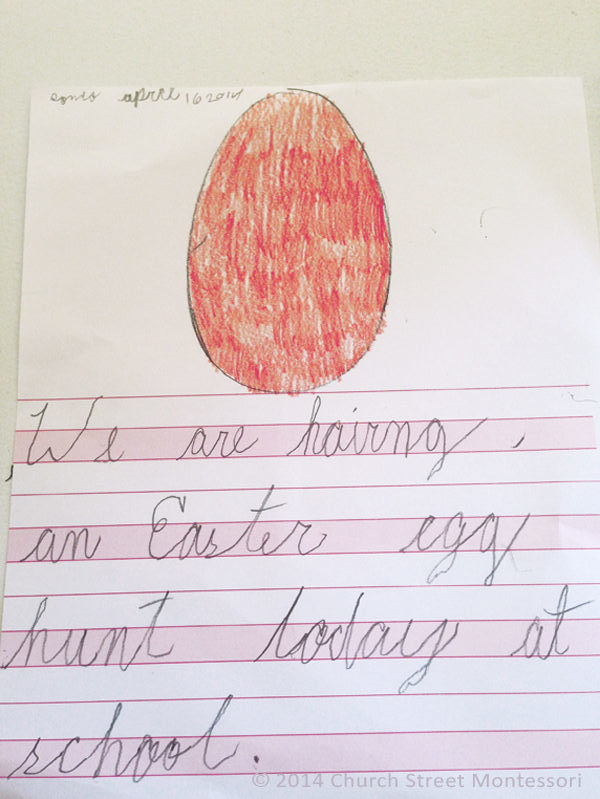 An authentic Montessori classroom introduces children to cursive writing as cursive follows the child's natural ability to scribbles in continuous circles.
Dr. Montessori understood this 100 years ago through her observation of children from across the globe. She simply "followed the children" and observed that all young children in possession of a crayon, a pencil, or a chalk scribble in continuous circles.  She noted that, contrary to the popular myth, the action required to print, i.e., writing-lifting-spacing and writing again, is unnatural to children.
---
Myth: Printing is easier to learn as children
often get confused with cursive.
---
As Dr. Maria Montessori did 100 years ago, we also find our children grasping the concept of cursive and write beautifully very quickly.
To prepare children for writing, our classroom is filled with activities that help with pincer grip, lightness of touch, and the movement of hands such as tracing the letters.  They are encouraged to master these skills before beginning to write on a chalkboard.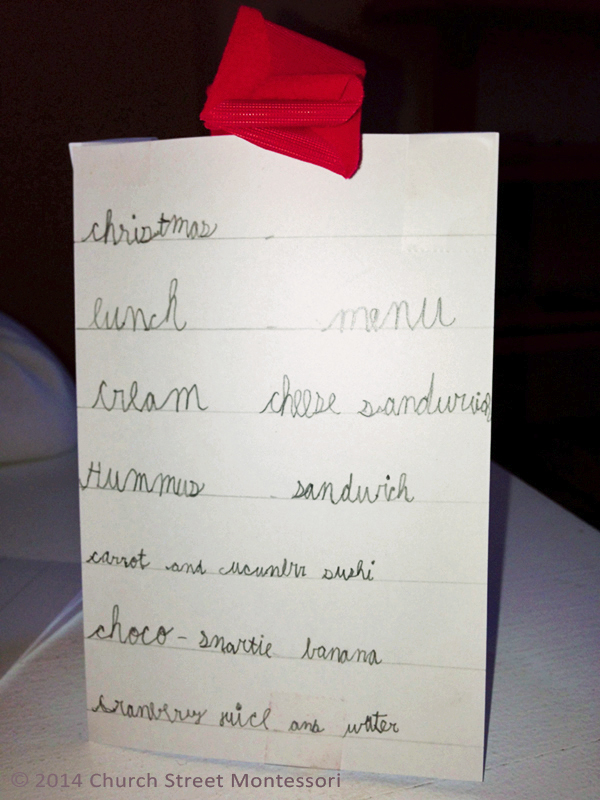 One of the advantages to cursive writing is that we do not need to give children explicit rules as to when a word ends and when the next word begins, to keep spacing short between letters of a word and to give more space between words, etc. This comes naturally since they need to lift their pens between words.
Cursive writing feels natural to children as they don't have to lift after each letter. Simple writing instructions regarding spacing etc. are easy for them to grasp and, hence, they learn to write cleanly and evenly without the letters and words going up and down. They also learn to understand the concept of sentences very quickly. We often find children showing a sense of pride and confidence, and once introduced to writing, wanting to write more.
Illustrated here are some examples of our young ones' cursive writing. Impressed?